Doggie Daycare
Welcome to Dogwarts School of Daycare & Discovery!
Dogwarts is Carolina Ranch's innovative version of traditional Doggie Daycare; a great way for your pet to get plenty of exercise and socialization to give you a happy and tired pup when you get home. Owners no longer need to worry that their dog is lonely or unattended at home while they are at work or away. Dogwarts allows us to take care of your pet in a safe manner by performing a thorough evaluation(s) to determine their personality and play style. Once they have been accepted into our program  and we've had ample amount of time to get to know them, they will then be sorted into one of our four school houses that fit their personality.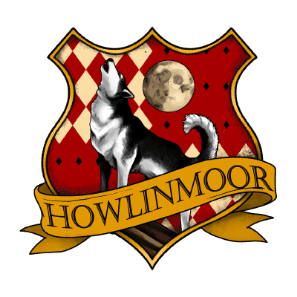 Howlinmoor
"Daycare is all about being part of the pack, and howling as one."
Howlinmoors have the heart of a wolf beating inside of them. They instinctively want to be part of the pack and are able to find their place in it quickly. Very prideful creatures, a Howlinmoor always enters the yard with chest out and head held high. Everyone in the pack respects them and all of the puppies look up to them. Nothing makes a Howlinmoor more proud than winning in a game of tug of war. Whether they are running around or relaxing, they are always helping the professors keep a look out for anyone misbehaving.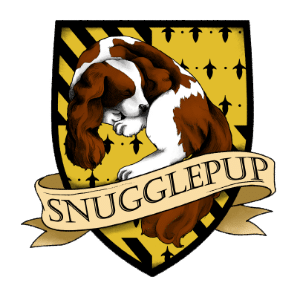 Snugglepup
"Daycare is all about finding that perfect spot and soaking up the sun."
Snugglepups get along with everyone! They understand what it's like being the new kid in school and make sure that all our new students feel welcome. Whether it's an extra treat at home or extra love at school, Snugglepups have a way of using their charm to get a little more attention. Snugglepups also understand that daycare is all about relaxing. They know where all the good spots are at school. If there is a comfy spot in the daycare yard, a Snugglepup is already in it. Soaking up the sun and working on their beauty sleep is how they would choose to spend every day.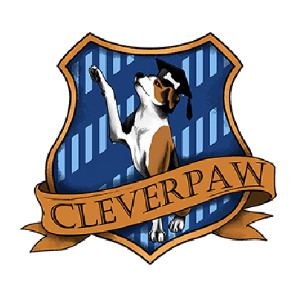 Cleverpaw
"Daycare is all about experiencing new things and learning all you can."
Cleverpaws love learning new things. They say that you should learn a new thing every day and Cleverpaws make sure that happens. Cleverpaws know how everything works at school and love being the teacher's pet. Whenever a professor needs a volunteer to help with a task, a Cleverpaw's paw shoots up into the air first. These clever pups always keep the professors on their toes too, because you never know what a Cleverpaw might be up too. They love showing off their intelligence, whether it's doing a trick or helping a new student learn the ropes.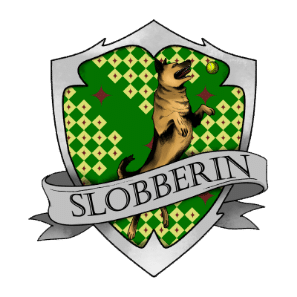 Slobberin
"Daycare is all about running around and having FUN!"
Slobberins don't worry about being the cool kid in school. They couldn't care less whether or not they were clever, impressive or charming. They know that daycare is all about having fun! You won't ever catch a Slobberin laying down in the yard; Slobberins live in the moment and never look back. They run around the yard, chew on toys and swim in the pool. These students know how to have a good time and make sure that they get as much out of their day as possible. Slobberins also make sure that everyone is in a good mood; it's impossible to be grumpy once you see how happy they are.
Benefits of Doggie Daycare
Enrolling your dog in a daycare program has several positive outcomes:
Healthy Pets

– Your dog will get lots of great exercise under supervision.

Calm Evenings

– Most owners see a much more relaxed pet when they get home (our Daycare dogs are usually ready for a nap after a day at the Ranch).

Social Skills

– Daycare participants are less likely to develop social issues.
New Here?
New Client Form: If you're new to Carolina Ranch, submit this form so we can get you setup in our system!
Evaluation Request: Complete this form to request a daycare evaluation.
Vaccine Records: If you are not a veterinary client of Carolina Ranch, make sure to reach out to your primary vet as early as possible for them to send us your pet's vaccine records and proof of heartworm and flea/tick preventions!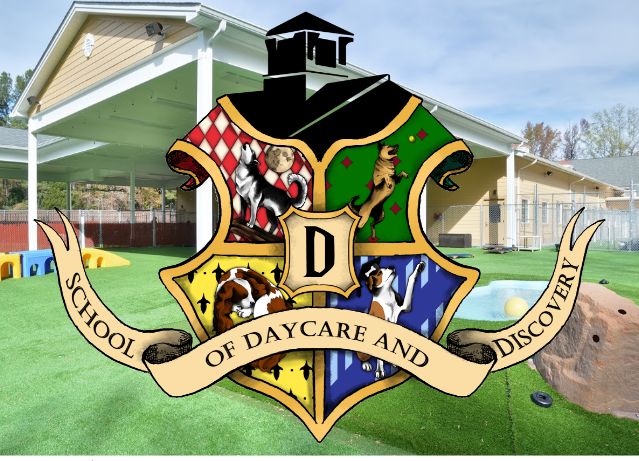 Evaluation Scheduled! Now What?
Daycare Application: Fill out and submit this form at least four days prior to your pup's scheduled evaluation.
Daycare Release: This form is required to be completed yearly by our daycare clients. Please fill out one form for each pup participating in doggie daycare.