How to Pick a Good Boarding Kennel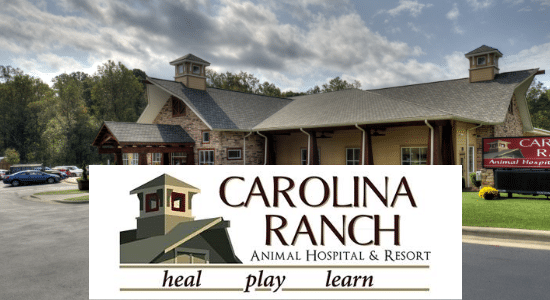 If you need to leave your dog in a boarding kennel while you're away on vacation or a business trip, it's important to do your research to find the one that best suits your needs. Not every kennel provides the same services. Some facilities are very basic and others have extra amenities. Here are some tips on finding a good boarding kennel.
Resources
One of the best places to start when you are looking for a boarding kennel is word of mouth from people you know and trust. Our dogs are family members. Finding a kennel that fits your specific parameters and is also appropriate for your dog is similar to finding the perfect daycare for your child. It may take a while to locate the right one.
It is a good idea to research potential boarding kennels as soon as you get a dog, just in case of an emergency or sudden leave from home. Who better to ask than friends and family you know have used kennels for their own pets?
Boarding facilities are typically listed in the phone book and you can call around to get information, but an online presence is more likely to give you the information you need and will usually list their services and prices. They may even have a blog and place for customers to write reviews of their services.
Your vet is also a good resource for possible boarding and care facilities. With a large list of clientele, a vet may know the pros and cons of the local kennels. Some vets even have their own boarding facilities. Be sure to check for licensing and experience. Also make sure you know what their individual rules are about required vaccines, tests and licensing for your dog.


Services
Take a tour of the facilities you are considering. They may sound wonderful on the phone and might have a great website, but in person they might be less than stellar. You need to check with them to see what sort of sleeping areas there are for each dog, e.g., if they get their own area or are put in with other dogs. At Carolina Ranch, your dog will always have a spacious boarding area to call their own, unless you have multiple pets and would like them to stay together during their visit. Tours are available anytime, and we welcome the opportunity to share our facility with you.
Not all kennels include play time or exercise time. Ask if the staff spends play time with your dog, or if they give the dogs a place to move around. The Ranch offers many activities for your pet during a stay, including individual playtimes, leashed walks, TV time or indoor pool time. Dogs that have previously passed a Doggie Daycare evaluation at the Ranch may also join a Daycare group during the week or play with a small group on the weekends.
Kennels may or may not offer food in an inclusive care package at their kennel. If your dog has a specific diet, you need to see how they will accommodate that, or if you need to bring your dog's favorite food from home. The same goes for any medications your dog is taking. How do they accommodate boarders with medical needs and administer the required medications?
If your dog has a special bed, security blanket or toys, find out if you can bring them during your dog's stay. Those items may help with anxiety about being away from you and home.
Find out how the boarding facility deals with emergency situations in case your dog needs extra care while you are away. Ask if they have specific vets they work with, and get their names. Carolina Ranch has veterinarians on the premises Monday through Saturday, with on-call services on Sunday. You will never have to worry about a medical emergency going unattended during a boarding stay at the Ranch.
Trial Run
Being away from home and loved ones might be a new experience for your dog. They do not really understand why they were left in a strange place. Kennels may offer trial runs or shorter visits to see how your dog does in the new surroundings. You want a place that makes your dog feel secure and at home. Scheduling a Day Boarding stay at the Ranch gives your pet a chance to interact with our staff and allows us to give you feedback regarding your dog's response to the activities and experiences during the day.
Visiting prospective kennels allows you to get a real feel for each one. Meet the staff and ask questions about the facility and boarding protocols. Before you start calling or visiting, make a checklist of all your questions and concerns. You can keep track of all the information you gather that way.
Once you choose a facility, make a list of emergency contacts, how you can be reached, and any special instructions to bring with your dog when it's time to go for a kennel stay. Do your research and prep work to ensure some peace of mind knowing that your beloved dog is in good hands while you are away.

It Can Happen to You » « Serenity