Laparoscopic Services
Advanced, Minimally Invasive Technology
Laparoscopic surgical options provide less pain, decreased blood loss, and quicker recovery for our four-legged family members. This minimally invasive technology enables the doctor to place a tiny scope and instruments inside the patient for spay procedures, biopsies, and many other applications including the ability to put a scope into an ear, nose, or abdomen to better evaluate treatment options.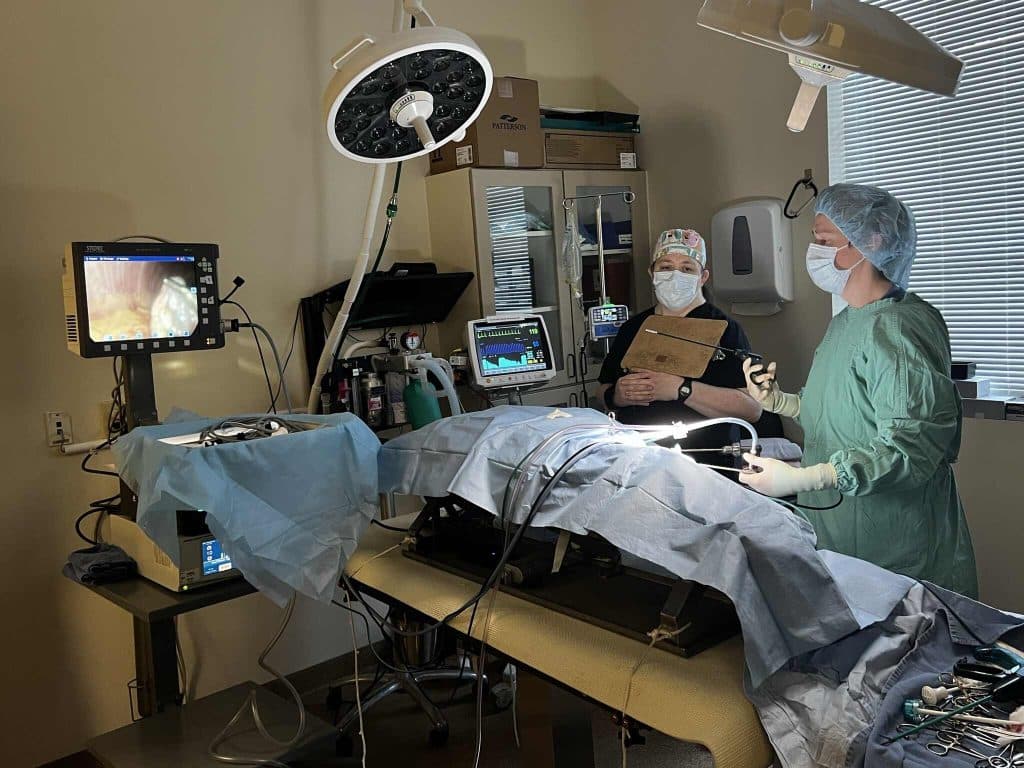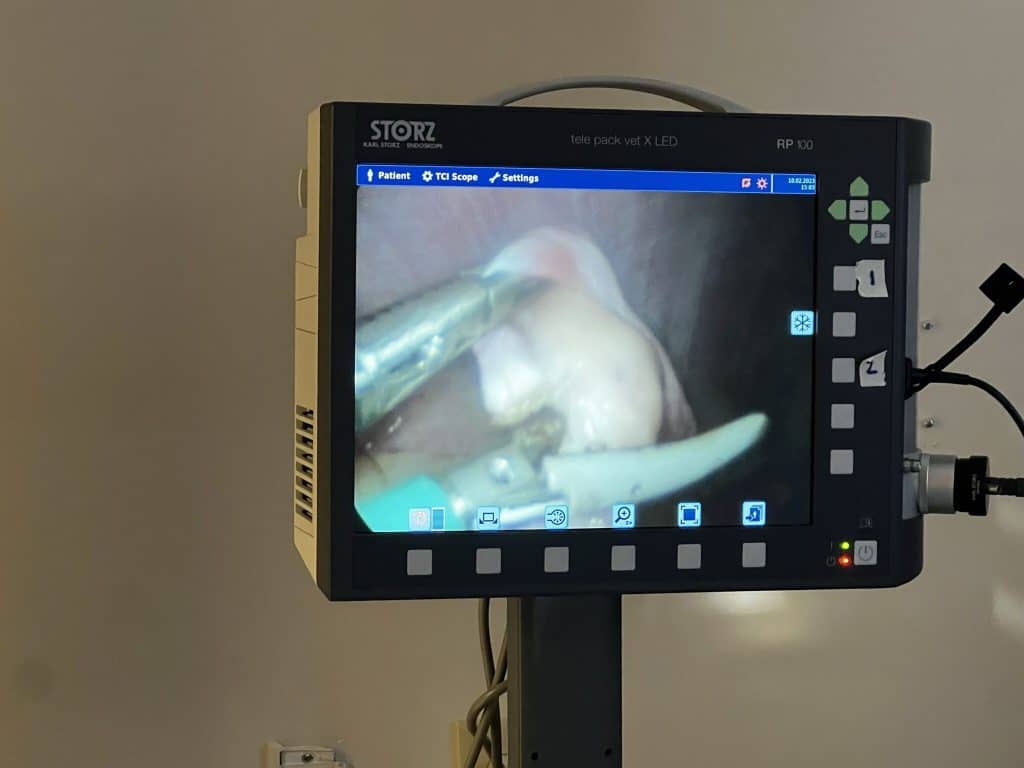 Is this the same technology that is used in human surgery?
Yes! We utilize the same level of technology that has become the standard of care in human medicine over the past 25 years.
If an open procedure is done with a small incision, is there a benefit to laparoscopy?
The visualization and magnification of laparoscopic equipment allows a more precise surgery with ultimately less trauma and pain. Reduced pain may also require less anesthesia during the operation. Plus, multiple smaller incisions have less risk of infection and heal more quickly.
How long will my pet need to be confined after laparoscopic surgery?
This is one of the biggest benefits of minimally invasive surgery! We recommend 2-3 days of reduced activity. However, they will still need to avoid baths and swimming for 7-14 days.