The Ranch Expansion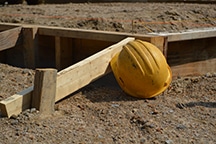 What the Ranch expansion means to our clients In case you missed it, Carolina Ranch Animal Hospital & Resort is in the midst of an expansion project. What services will follow the completed project? Glad you asked! The new structure will serve two purposes: greater capacity for Doggie Daycare and Boarding as well as a brand new Dog Training Studio.
The Ranch is adding over 70 new runs for both Doggie Daycare and boarding guests. We think of this new area as the "Athletic Barn", since most of the dogs in this space will be participating in Daycare, which is an all-day activity. All Doggie Daycare drop-offs and pick-ups will have a new entrance, so all the dogs who meet in this area are already familiar with each other. The expansion will also create the addition of eight Semi-Private Suites, with doggie door access to large outside spaces.
Dog Training becomes intimate and relaxing once our new Dog Training Studio is complete. Plenty of windows and an ergonomic flooring material will add to the "yoga-style" atmosphere. Our Stay and Learn guests will have a distinctly private space to rest between training sessions with Adam, and the proximity to the Dog Training Studio means even more time for focused training.
Additions to our current space include a new Technician Appointment room and expansion of our Rehabilitation Services. The new exam room will allow veterinary visits that do not require a Doctor's exam to be conducted in a more streamlined manner. No more extended waiting in the lobby! The Ranch has also added Laser Therapy to it's arsenal when dealing with pain management and healing. An underwater treadmill is the next addition to aid your pets in rehabilitative treatments.
So you see, there are lots of new services headed your way in just a few months. We are anxious to begin offering all of them, and hope you will take the opportunity to take a tour or inquire about any services we will have available. Carolina Ranch is here for you and your pets, so give us feedback and let us know how we are measuring up!