Canine Rehabilitation – Bentley's Journey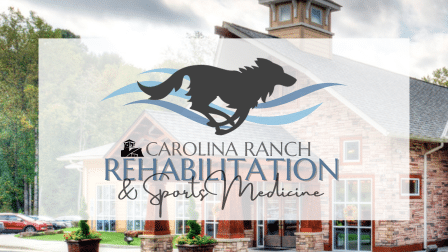 Bentley's Incredible Journey: A Rehabilitation Success Story
We are so excited to share this story of 1-year old Great Dane, Bentley, with our extended Ranch family.
Bentley arrived at The Ranch May 24, 2023 after transfer from NCSU's College of Veterinary Medicine. Bentley was in a car accident with his family when they were travelling through NC and broke one of the vertebrae in his back. After extensive surgery and recovery at NCSU, he was brought to us for rehabilitation and hospitalization.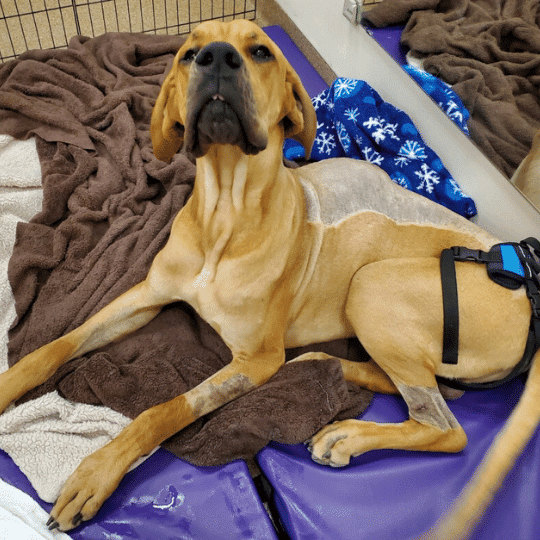 On arrival, Bentley was bedridden – although he could hold his head up, he was unable to sit or stand on his own.
Initial therapy included applying heat and ice to his incision, gentle massage, and range of motion exercises.
Next, we began re-teaching him to sit and stand and even walk.
Only a week into his hospitalization, he was beginning to stand and even walk with less assistance – and his puppy energy was beginning to show. The staff was encouraged by his resilience and seeming determination to get better.
Bentley spent time in our underwater treadmill daily and was given more and more therapeutic exercises.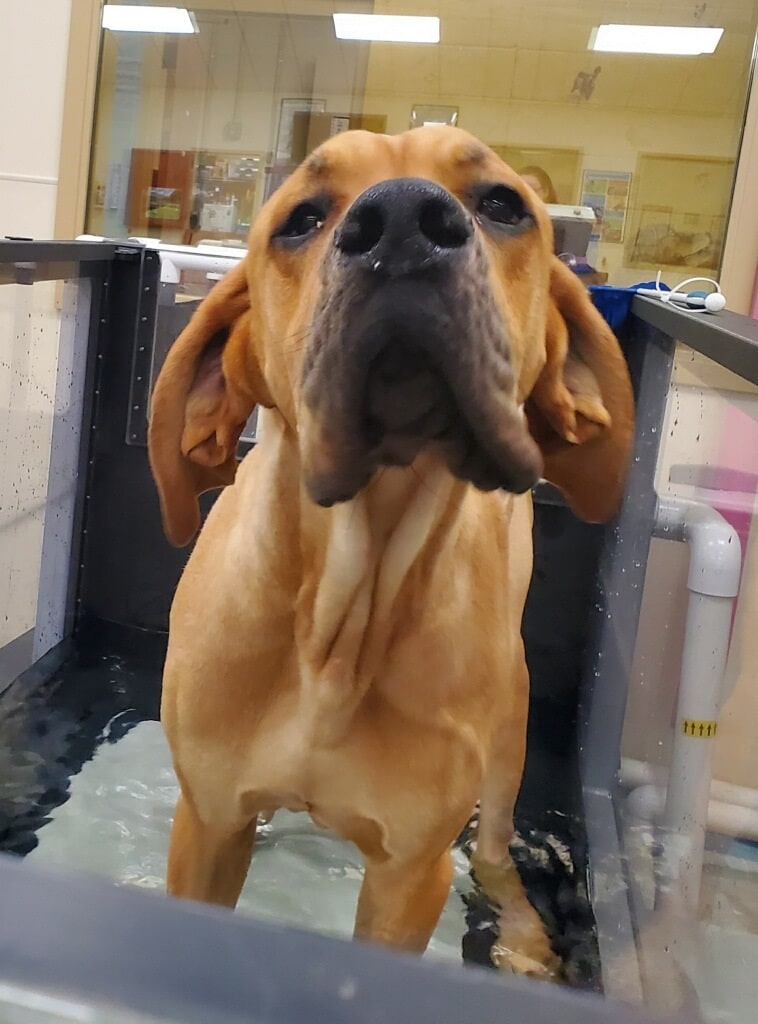 After just a few weeks, he was standing and walking almost completely on his own!
Just over a month after arriving at Carolina Ranch, Bentley had improved enough that his family was able to take him back home to Florida. Bentley couldn't have been more excited!
We have kept in touch with Bentley's family. They have continued to give us updates on his recovery – and even updates from his new rehab family (Florida Veterinary Rehabilitation and Sports Medicine). We couldn't have been more thrilled to get the last video update: Bentley playing in his back yard!!!